Drawing Paper Guide
Updated: 02 Oct 2023

If you wonder which paper is best for drawing (or sketching), this is my review for recommended paper types and brands.
I mostly draw realism, even when I sketch. Here is my guide for realistic drawing.
Note:
I use the same brands of paper for both pencil and pen drawing.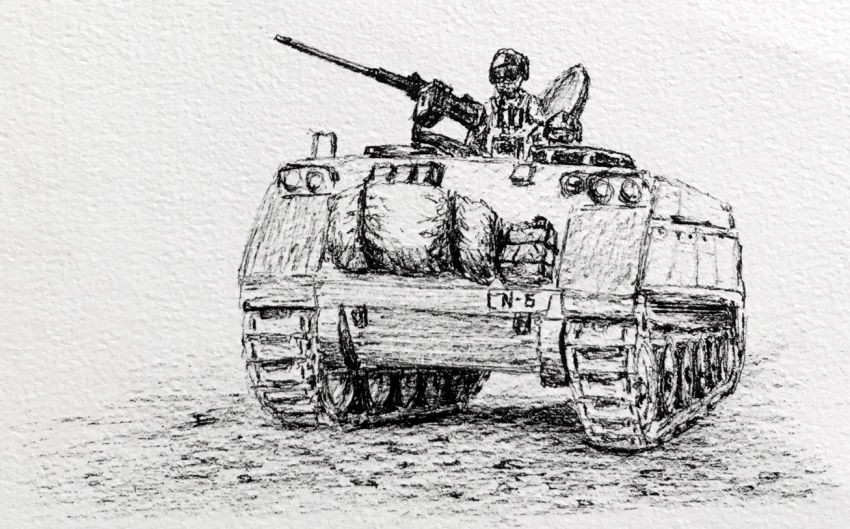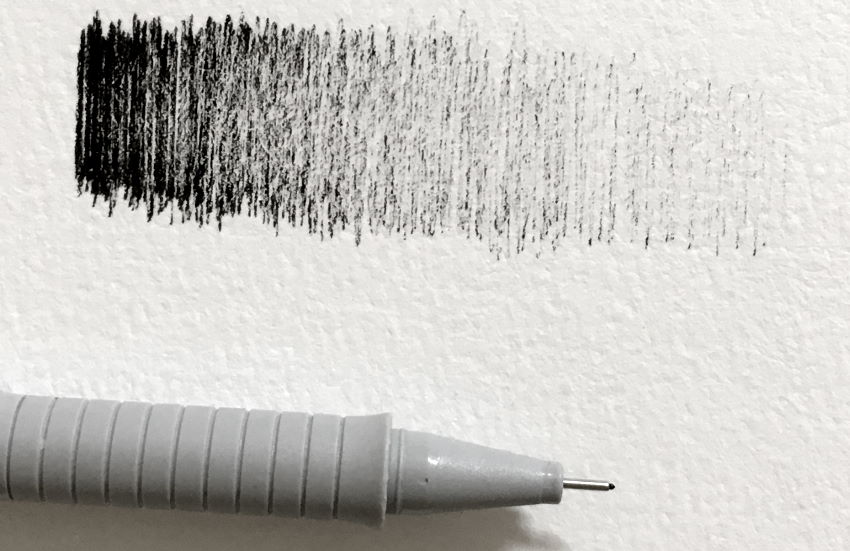 Paper for drawing has several characteristics.
Size:
Drawing is time-consuming. I usually use A5, A4, and A3 sizes, depending on the project I work on.
Thickness:
I prefer thick paper that does not bend easily. 160 gram and above.
Quality paper is not cheap. For practice, you can use thinner paper. 90 gram and above.
Roughness:
The roughness level of a paper indicates how well it grabs graphite particles.
For quick sketches, I prefer rough paper; for realism, I prefer smooth paper.
Color:
In most cases, I use white paper. In some case, I like toned paper, or black paper.
Some recommended brands:
Canson
Canson is a French company for the production of quality paper. It was founded in 1557.
Canson 1557
Canson 1557 is one of my favorite paper sheets for drawing realism, or any style!
It is smooth, with nice texture, which is great for sketching and drawing.
It always delivers, and therefore my choice for realistic drawing. Recommended!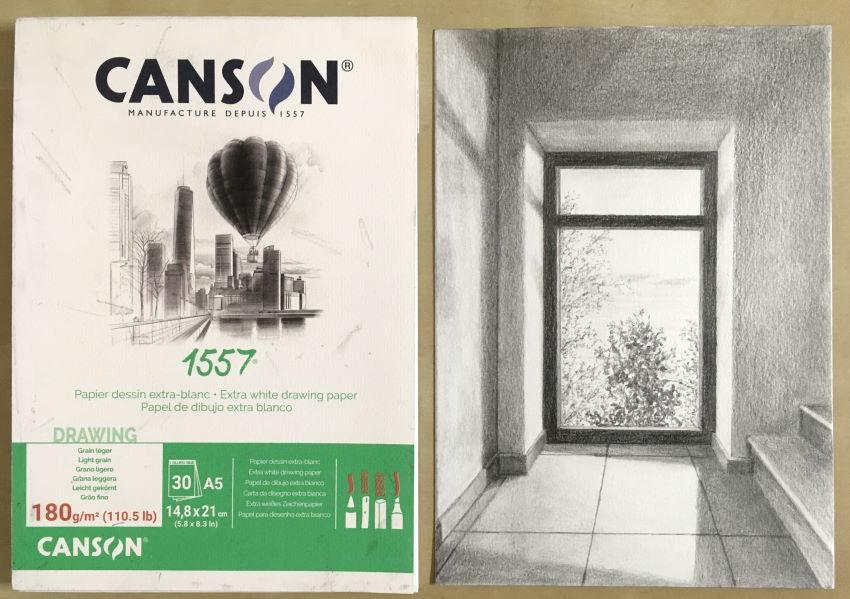 Canson 1557
I drew the example above in perspective. It is a super important drawing fundamental. You can learn about it in my perspective drawing guide.
Canson Graduate
I use Canson Graduate mostly for sketching.
It has more texture than Canson 1557, so I do not use it for realistic drawing.
That said, it is a good paper for beginners, and still quite smooth.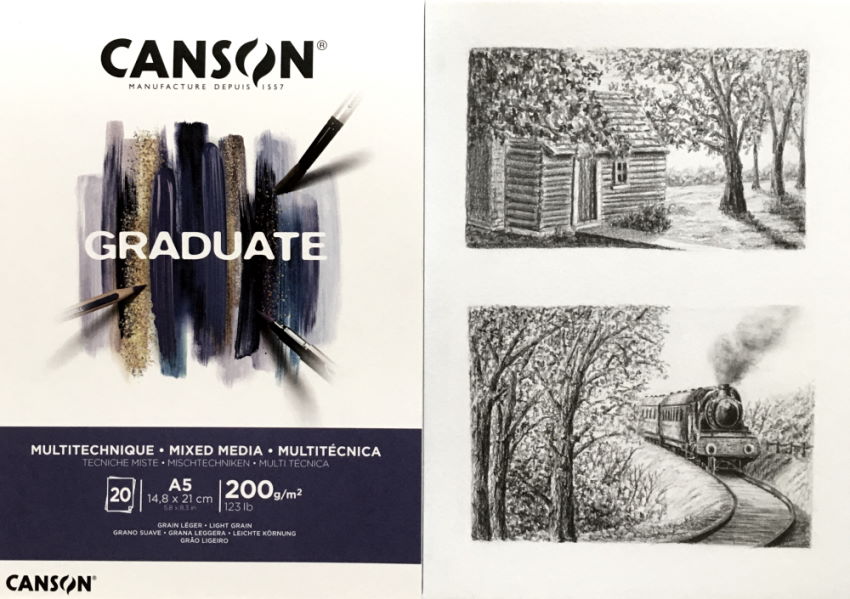 Canson C à grain
Canson C à grain is a quality grainy paper for sketching.
It is good for drawing rough textures.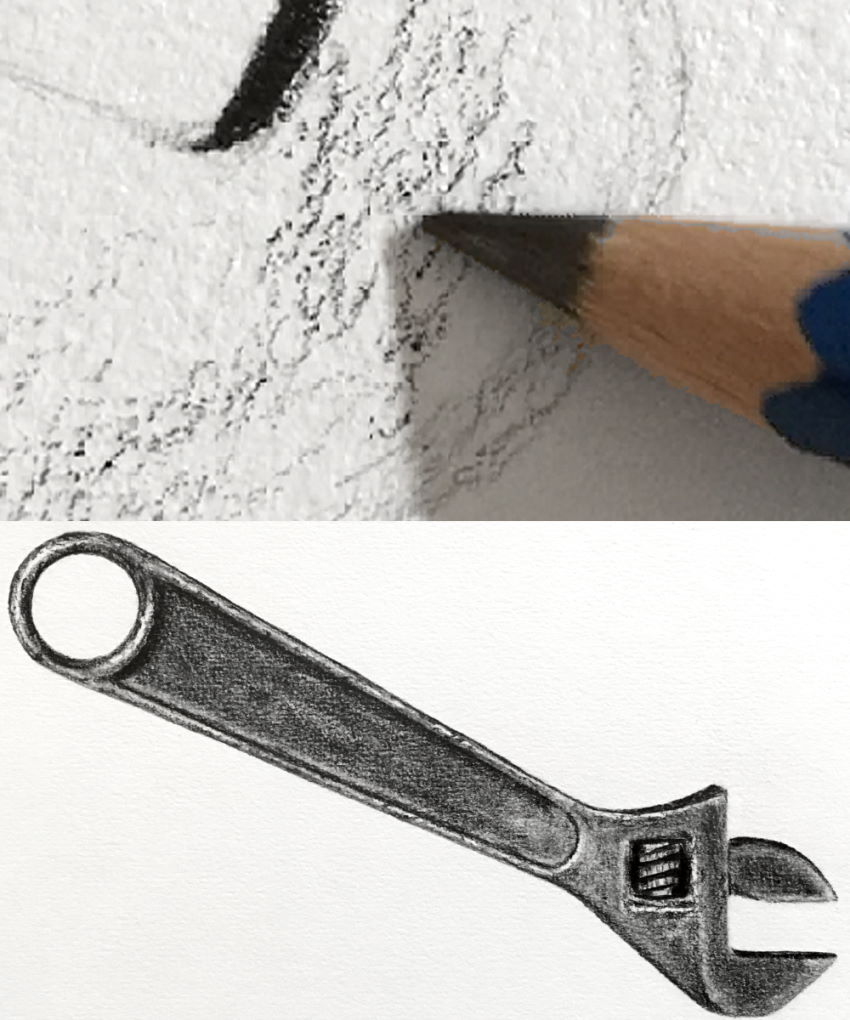 Canson C à grain - monkey wrench

Tip:
The back of Canson C a grain is smoother than the top, and therefore better for realism.
Good to know:
Some paper brands have two different sides. Usually the back is smoother.
Here is an example I drew on its back.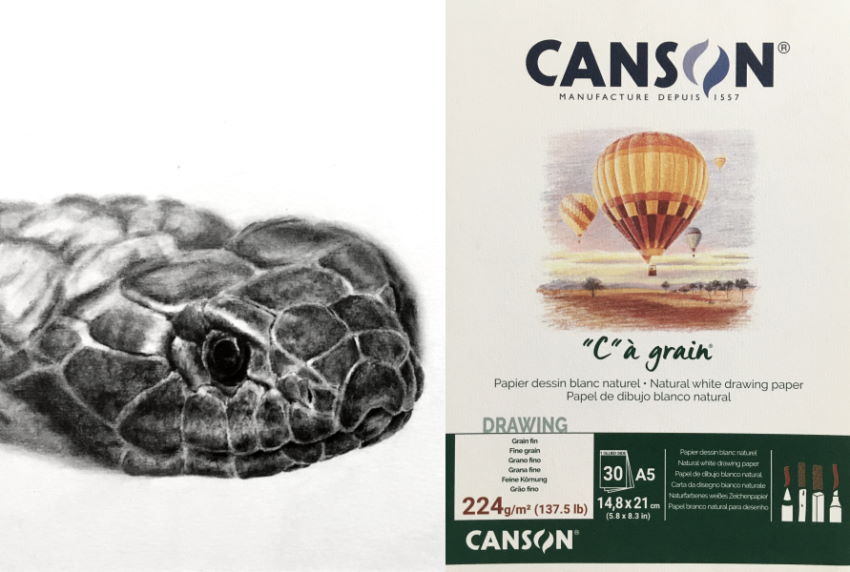 Canson C à grain - Tiger snake
Canson XL Bristol
Canson XL Bristol (yellow) is VERY smooth, and extra white.
I love it for detailed realistic pencil drawing, and for drawing with pen and markers.
Not recommended for beginners.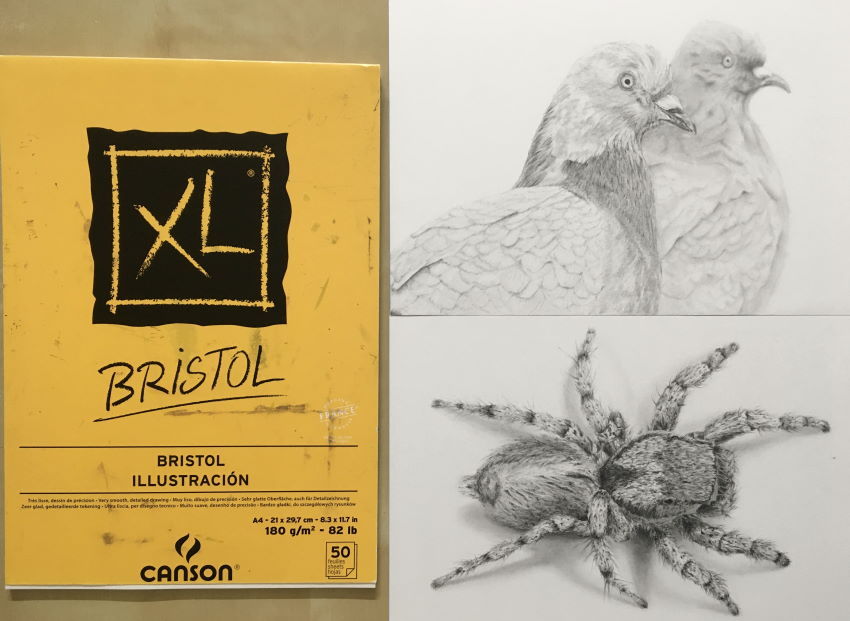 Canson XL Bristol
Canson XL Recycle
Canson XL Recycle (green) is quite grainy, and it fits for rough sketches.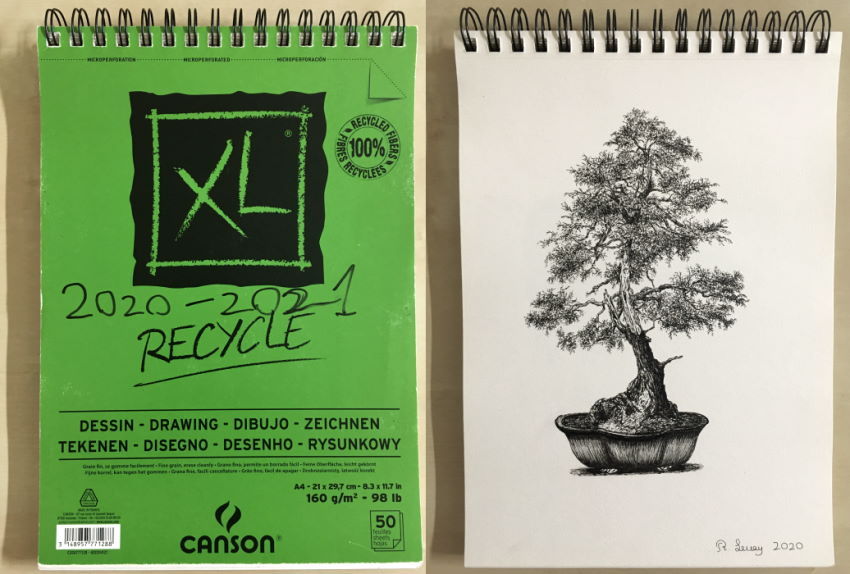 Canson XL Recycle
Canson XL Croquis
Canson XL Croquis (orange) is quite thin, but it is good for practice.
Canson XL Croquis
Canson Mixed Media Artist
Canson Mixed Media Artist has very thick paper sheets.
It is grainy enough for texture, but not too grainy. I like it for sketching, and for markers.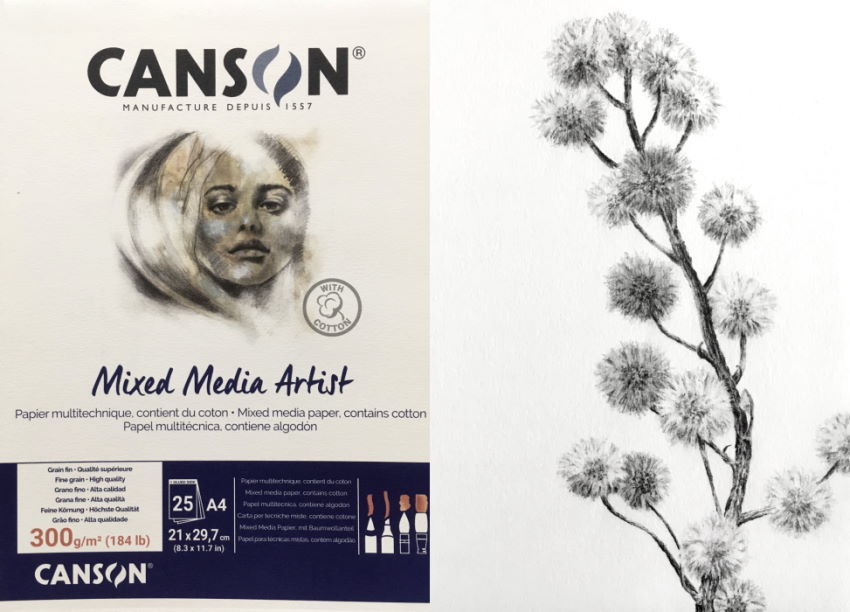 Canson Mixed Media Artist
Canson Colored Paper
Sometimes, it is fun to use colored paper sheets.
Pink paper sheets by Canson
Fabriano
Fabriano is a leading paper manufacturing company. In addition, the company is unique in that it uses renewable energy.
The company is named after the town of Fabriano, located in Italy. Fabriano is one of the first places in Europe to produce quality commercial paper, from the 13th century to the present day.
Fabriano White Ecological
The Fabriano Ecological paper is quite smooth, with some texture to it.
It has some gentle marks on it from recycling, but they are barely noticeable.
It does what I ask it to do. I love it!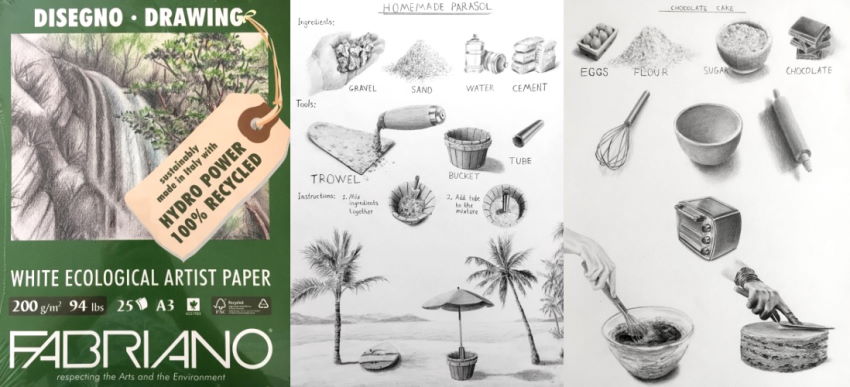 Fabriano eco-recycled paper
Fabriano 1264 Drawing
The Fabriano 1264 Drawing is a bit grainy, and therefore suitable for sketching.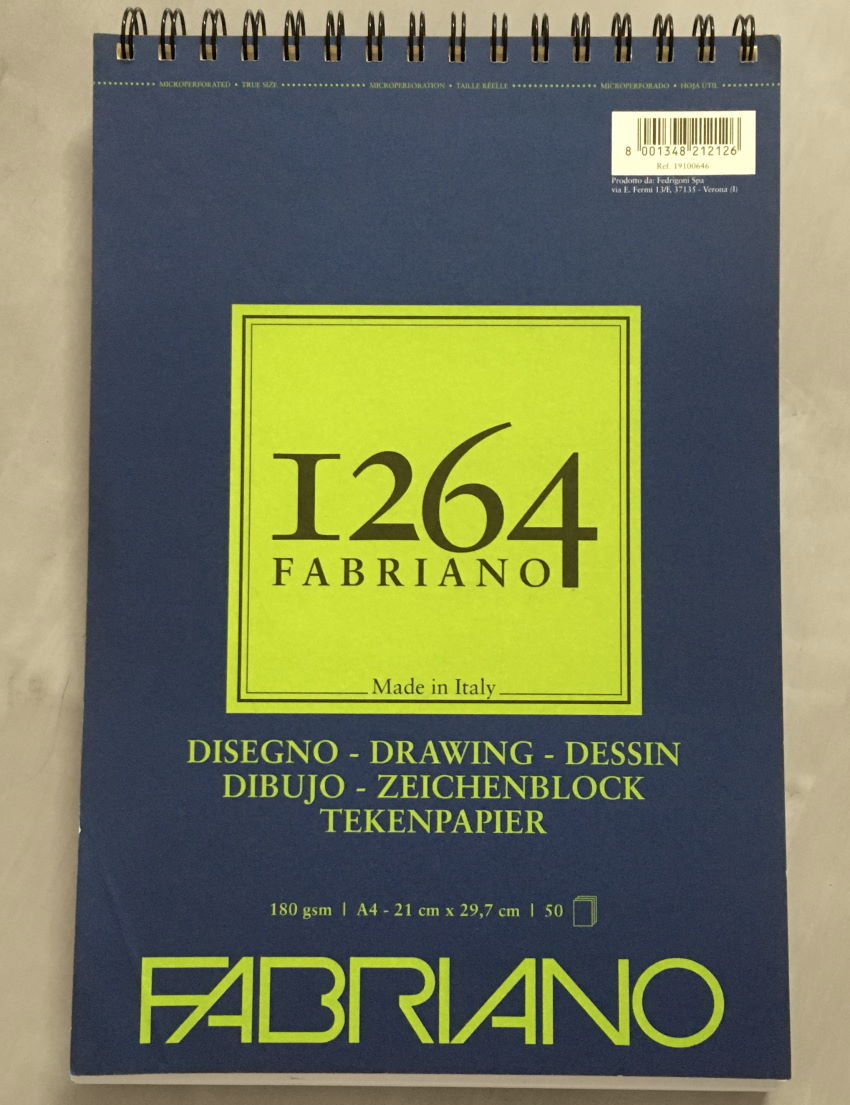 It grabs graphite particles very well. I like it for quick drawings.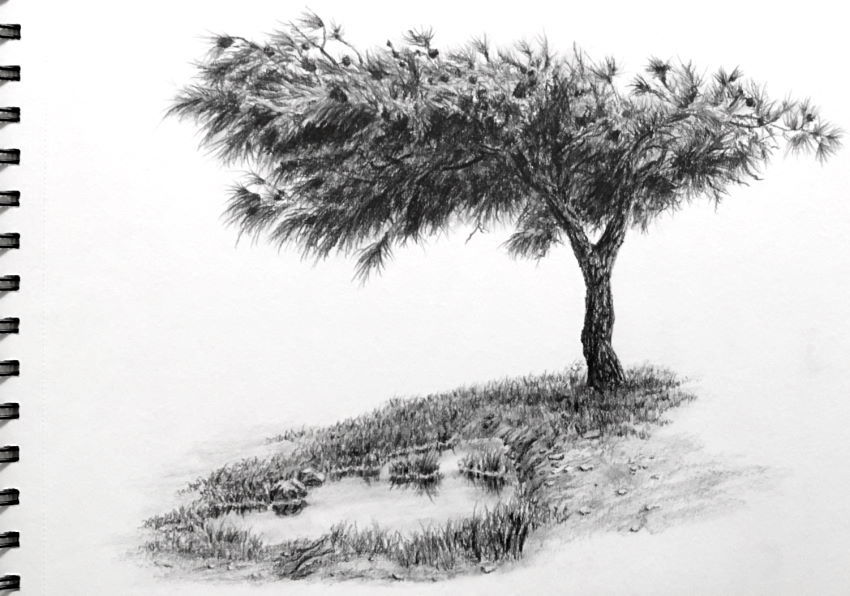 As mentioned above, I use the same paper brands and types for drawing with pencils, pens, and markers.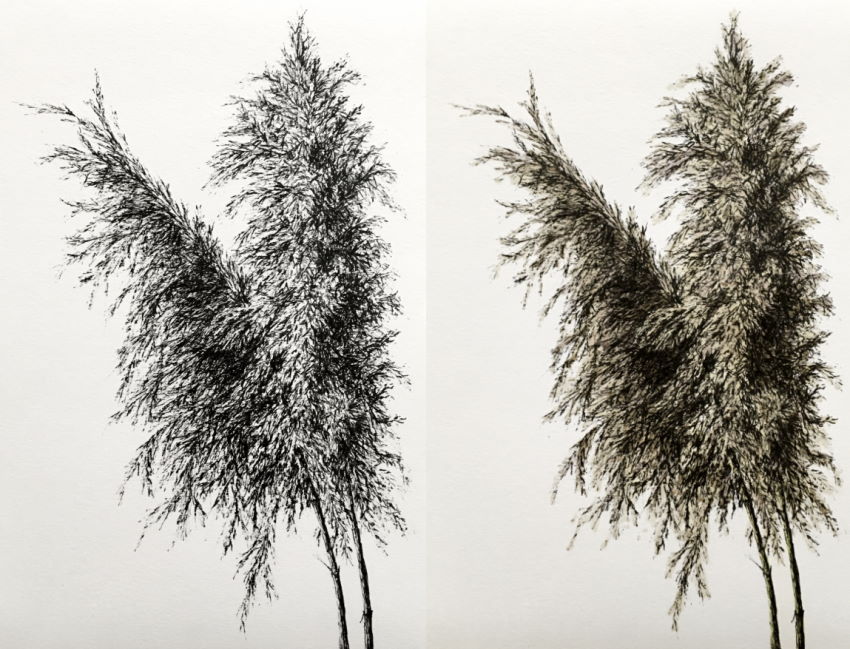 Reed plant with a pen and markers
Fabriano 1264 Bristol
This is a quality Bristol paper.
Meaning, it is super smooth and super white.
It is good for working with all mediums, and for photo-realistic drawing.
Being so smooth, a gentle touch is required, and therefore, not recommended for beginners in graphite drawing.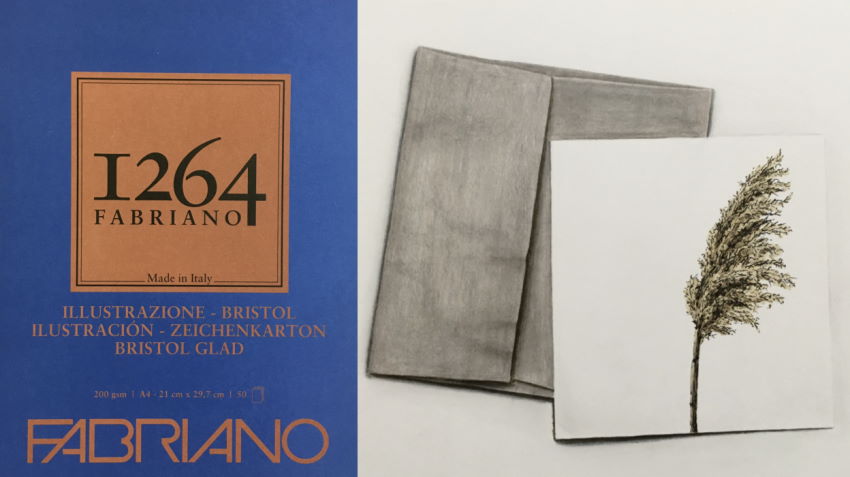 Card & envelope with pencil, pen & markers
Hahnemühle
Hahnemühle is a German paper manufacturing company. It is known for the high quality of paper for drawing and sketching.
Hahnemühle Nostalgie
The Hahnemühle Nostalgie is highly recommended, and another one of my favorites.
Arches
Arches is an established French company (1492), specializing in the production of high quality paper.
Arches paper is made of 100% cotton.
Arches Drawing
This paper is of a high quality, but also very delicate. Extensive use of an eraser can damage it.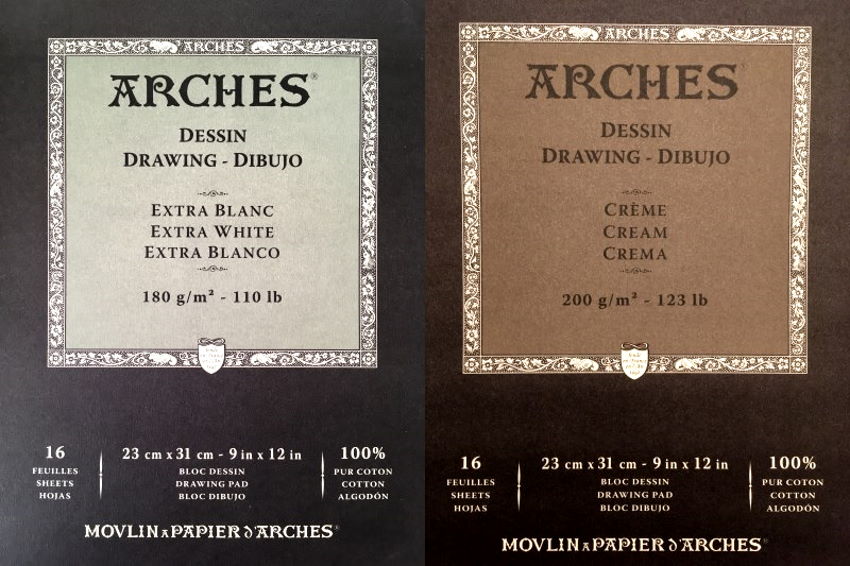 I mostly like drawing with pens on this paper, because it is easy to draw less defined marks (with lighter value).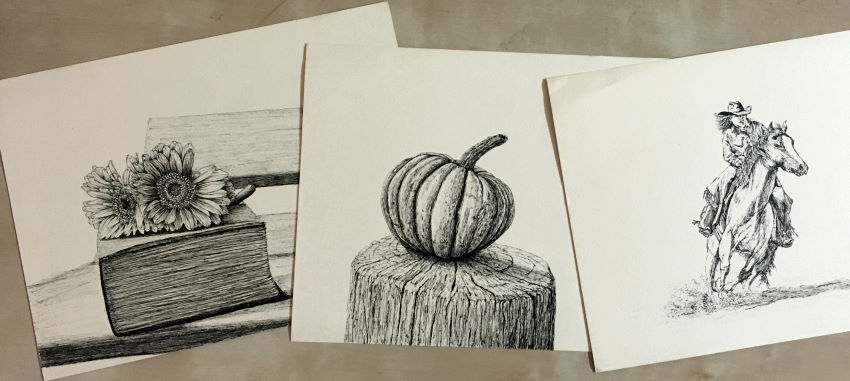 Pen drawings on Arches cream
In addition, I like this paper for drawing maps.
You can see more in my map drawing guide.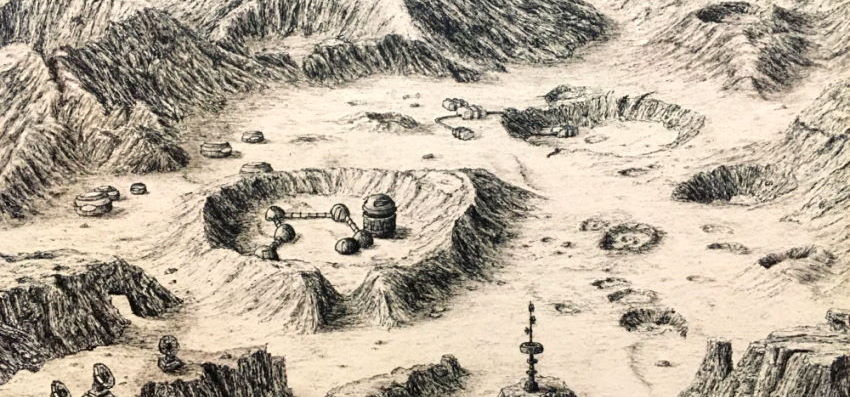 Summary